A girl straddles a girl lying on her belly and pulls her shorts down to expose her white panties.
Whatever is going on here?
Our interest is piqued.
You can take a peek at their pictures at AAA Spanking.
---
The following are snippets culled from the case files of Slippery Dick:
. . .
"Do you let girls tickle your balls?" She asked with a serious look. "I'm just wondering because if you want me to, even though it will make me nervous . . . I will."
She zipped my pants down and slipped her soft hand inside my underwear. I began planting one wet and loud smoochie kiss after another on her small soft mouth.
---
Pretty long blonde haired Giana has a soft mouth and firm round breasts.
See more of Giana in her "Presenting" gallery at MetArt.

Visit MetArt.
---
I kissed her cheek and then put my check against hers and tenderly told her that I like the way her sister fusses when I finger fuck her with her panties on.
She giggled, gave a shy smile and put her tongue in my ear.
---
There's no tenderness like that from this snot.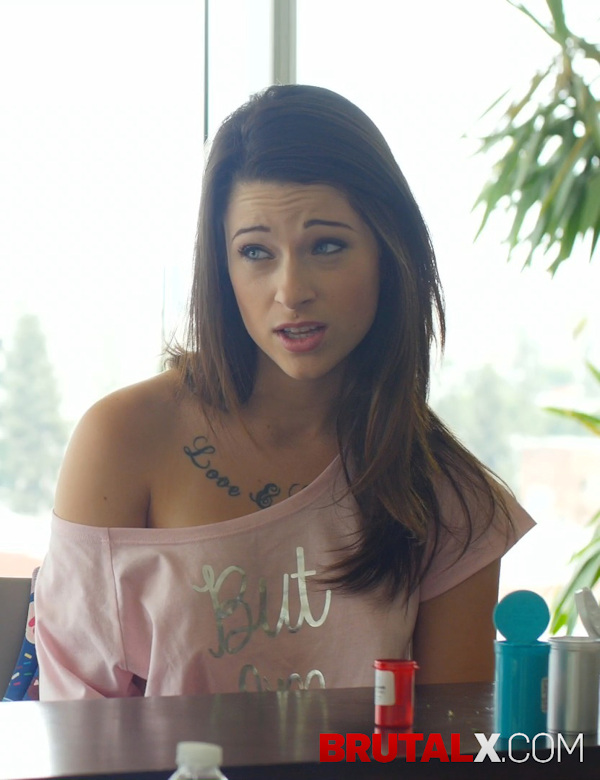 See how her panties get torn at Butal X
In another story the pool boy has his naughty rough way with a pretty girl who really does ask for it.