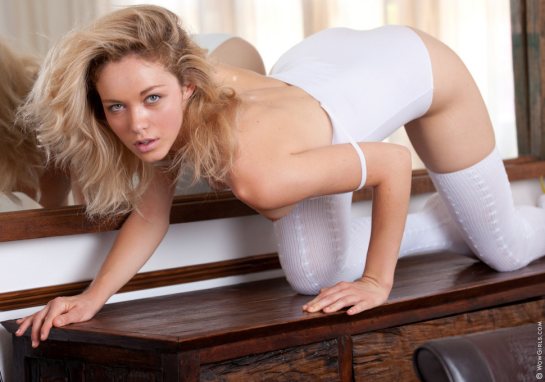 Her name is Madonna and the title of her photo gallery is "Bloody Gorgeous."
See gorgeous Madonna in her Wow Girls gallery.
---
They're both in sexy garters and stockings. The brunette has her hands tied together and her ankles are tied to the coffee table and her legs are spread wide and her pussy is open for the blonde to do whatever she wants with it.