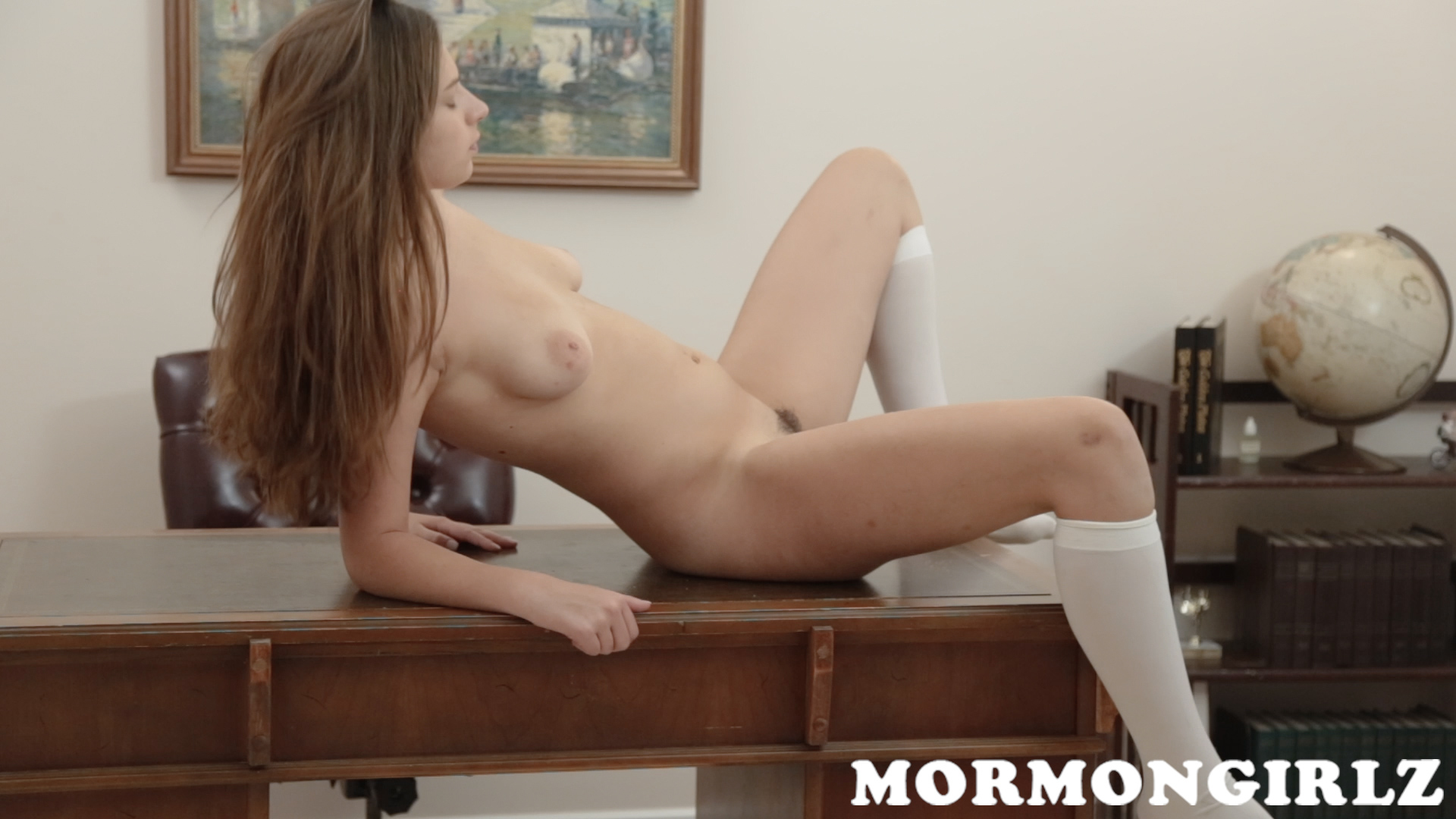 Anne is a submissive young married woman about to get fucked by an authoritarian man. She wondered why her young husband had been crying earlier.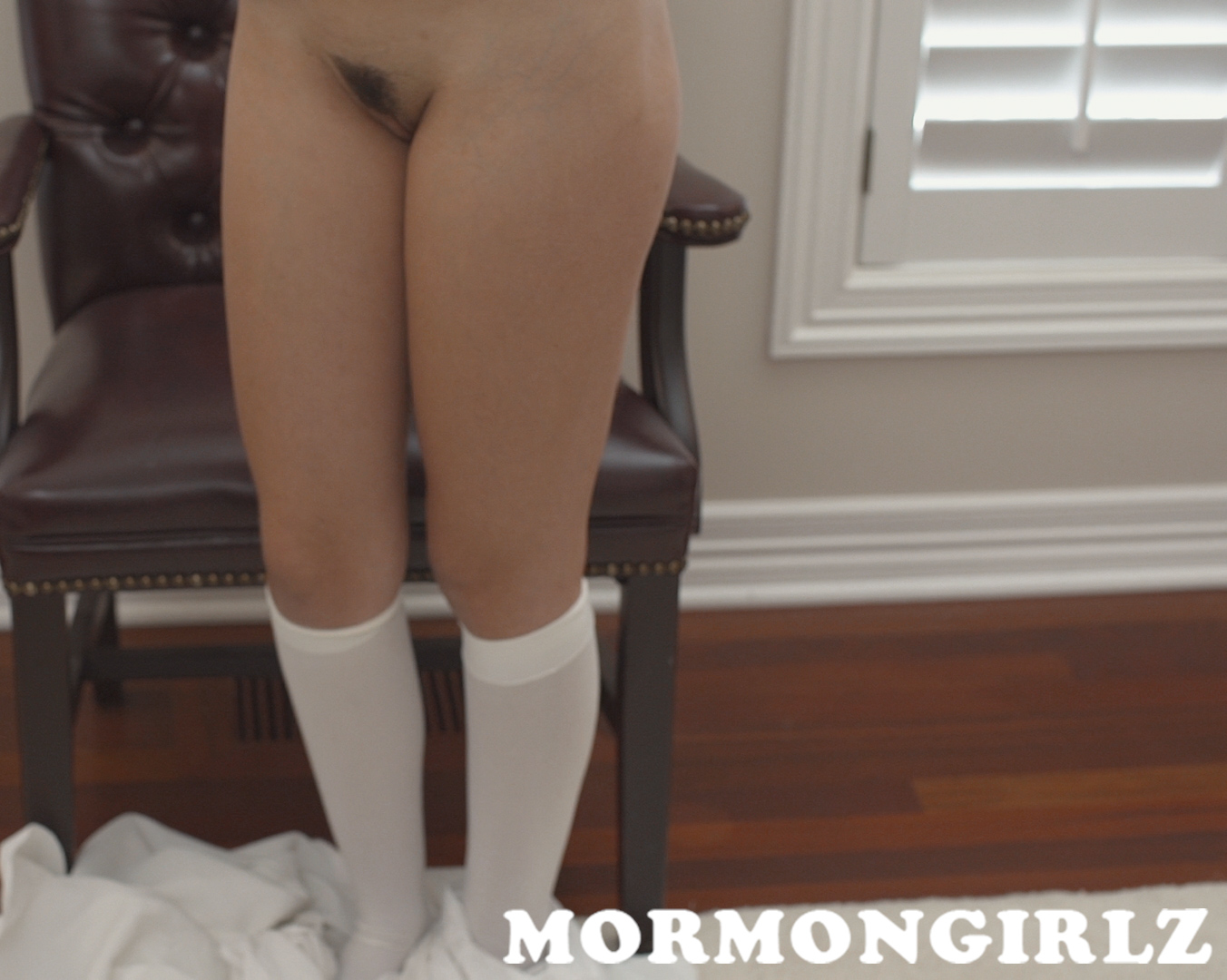 Watch a bit of "The Calling" episode and you will see a glimpse of her demanding life as one of the Mormongirlz.
---
Back on planet Earth, Zishy is a guerrilla photo-op leader in getting pretty amature girls to take their clothes off in public.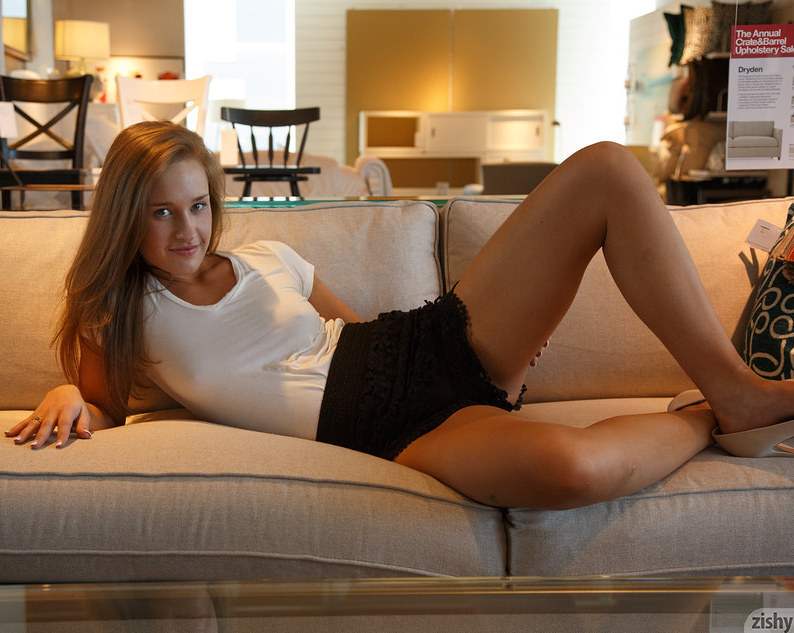 In this case it was no doubt thought to not be the right time to ask April Brookes to show her naughty parts.  We all know that underneath the sorta-see-through white T-shirt and the frilly black Daisy Dukes there is an enticing Naked Pretty Girl.
April forgot to wear panties today.  All's well that ends well.
See her expose her pretty titties in her pictures at Zishy.
---
In a much less modest display of feminine parts Chloe B is "Naked at Window" at Foxes.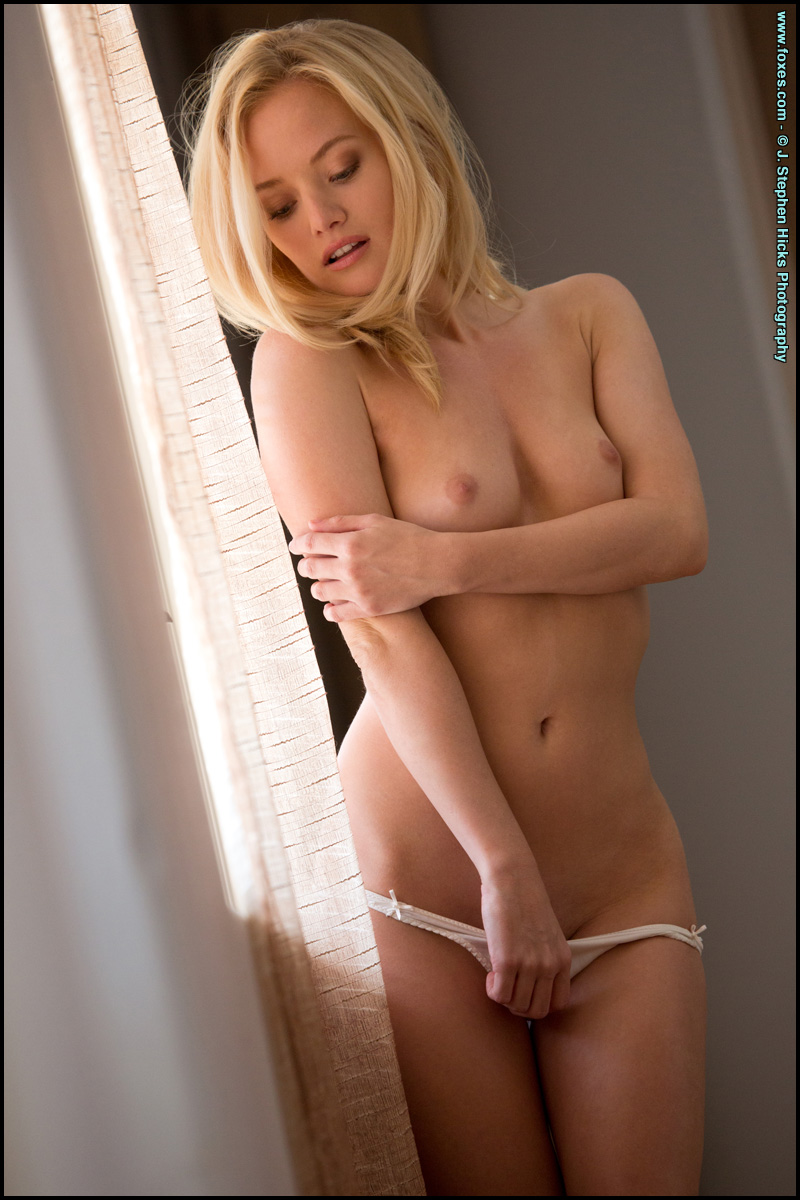 ---
We don't want to be known as tattletales but:

A young French student is seduced and fucked by a porn actor at Explicite Art.
Explicite Art says, "French Girls are nuts." Discover why they feel that way at Explicite Art.
---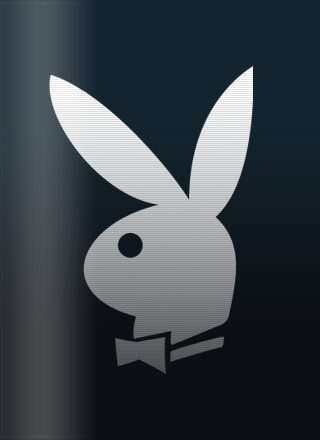 Thanks for the good times, Big Dog.